The GIGABYTE Marines held out over SuperMassive in yesterday's final match of Round 1 of the League of Legends Mid-Season Invitational 2017. Through their victory, the Marines secured their spot in the fabled Group Stage, which will take place in Rio de Janeiro starting on May 10th.
League of Legends MSI Group Stage
The GIGABYTE Marines certainly earned their spot in the next round of play at MSI, showcasing the aggressive play style that their home country of Vietnam is known for. They were able to defeat SuperMassive in just four games, giving up only one win to the strong-looking team from Tukey. Their plays once more focused around the stunning mechanics of mid-laner Optimus and the savvy map movements and smite steals of jungler Levi.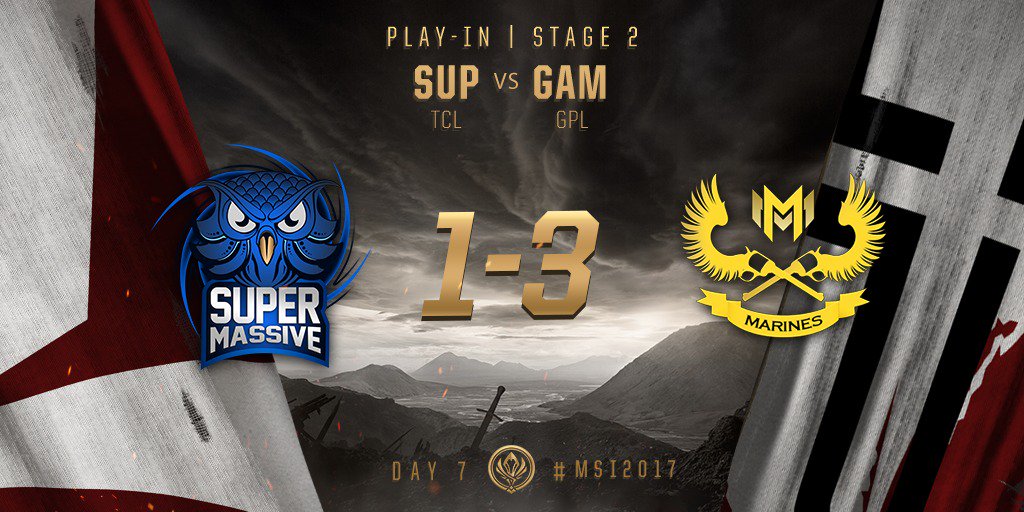 But the Group Stage will put the GPL stars against some serious competition. They've already faced NA's Team SoloMid, who was perhaps caught off guard by the tenacity of GAM and fumbled the first two games of the series before pulling off a reverse sweep. Taiwan's Flash Wolves steamrolled through Round 1, defeating SuperMassive without even breaking a sweat. And already waiting in the Group Stage with byes for their regions are the LPL's Team WE, EU's G2 Esports, and the reigning champions of everything, LCK's SK Telecom T1.
That means the Group Stage is shaping up to be a whirlwind of matches, with each of those teams competing in a double round robin bo1 format. The matches will begin this Wednesday, May 10th, with opening ceremonies starting at 11:00am Pacific Time. While G2 Esports and Flash Wolves also represented their regions at IEM Katowice earlier this year, this is the first time North America, China, and the top team from South Korea will compete on an international stage in 2017.
Reigning MSI champions SK Telecom T1 are indeed still the team to beat, with the demon king himself having just celebrated his 21st birthday.
Happy Birthday, Faker!#Faker #LCK @sktelecom_t1 pic.twitter.com/e0tgxalgGu

— Inven Global (@InvenGlobal) May 6, 2017

Tune in to catch the action of the League of Legends MSI 2017 Group Stage this Wednesday, via Riot on Twitch.