The clock continues to count down until the release of the highly anticipated Nintendo Switch. With each passing day, Nintendo is getting more and more proactive in promoting their new "Play Anywhere" console. This includes a brand new TV commercial.
Called the "Play Together" trailer, this video shows off one of the truly unique features of the system in how it can be played many different ways by many different people. You can separate the Joy Cons from the console and each other so that one person has one, and one has the other. Add to that a pro controller or two, and you have a four-player matchup for a game like Mario Kart 8 Deluxe.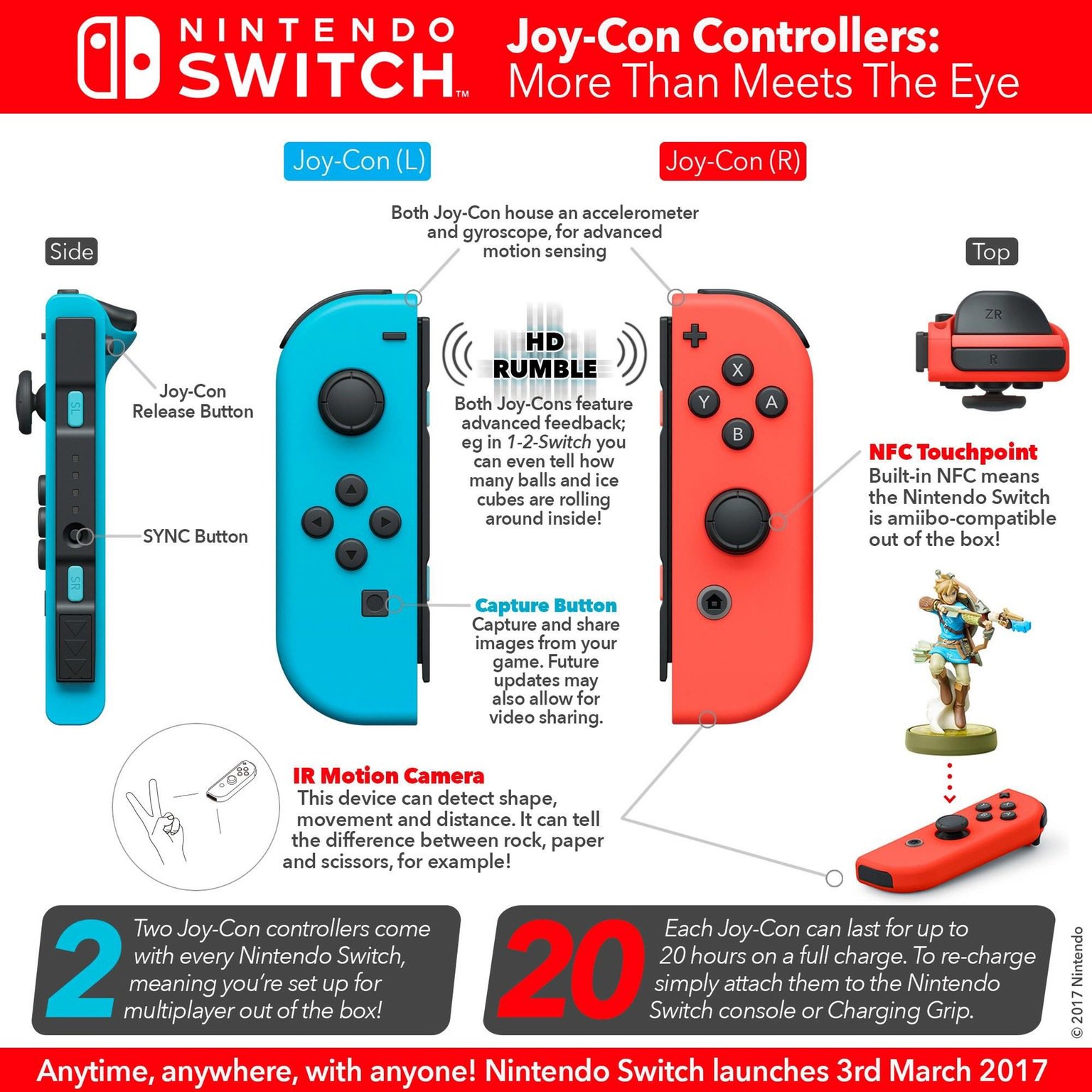 Then there's just having a face off against someone in a title like 1, 2, Switch, or in Just Dance.
Then there's being able to take console out of the TV port and put it essentially anywhere you want to play it. The console has a kickstand in the back so you can put it on a table, on your desk, on your bed or couch, anywhere you want to play the Nintendo Switch.
A similar commercial was aired during the Super Bowl a while back, and it too focused on how we can all "play together" on the Switch. Since then, more and more info has been revealed about just how much we can play together on the Nintendo Switch. Splatoon was revealed to allow up to 10 people to play with one another via a LAN connection, which is a first for Nintendo.
There are a little over two weeks left until the Switch launches, and it's very likely we'll get even more info as that time comes closer. Are you excited for the Switch? Let us know in the comments below!