The Abyssal Arena update for Vindictus arrived, and it's bringing a whole lot of things to play with. The spotlight is on the new battlefield, but this update also brings two new abilities to learn, some new expansions on the Item Composition system, loads of new events, sales, and plenty of other changes!
We will mostly be talking about the Abyssal Arena, but we will briefly mention other parts of the update as well.
So, the Ein Lacher Challenge makes you go against a single powerful boss, and your mission is as clear as daylight: Win without ever receiving damage, make your victory absolute and perfect to earn the best of rewards! You get a chance every Wednesday and Saturday to step forth into the Abyssal Arena which always has different obstacles for you to overcome, and playing safe won't get you anywhere. 
You will fight waves of enemies in the new Abyssal Arena battle quest, so be prepared to end your foes as swiftly as possible. When you enter the Arena you get 12 minutes to defeat all monsters, crush a new wave of dangerous enemies, and then face off against a mighty boss from Vindictus' past.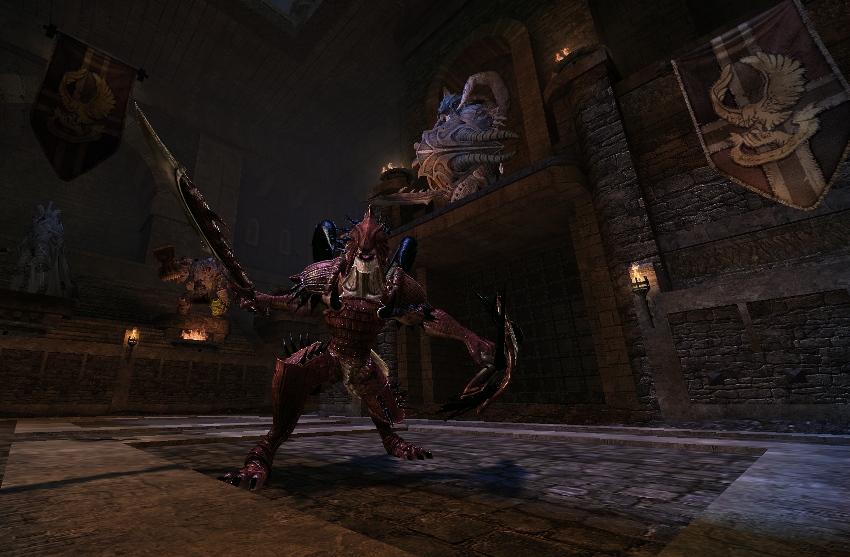 You must defeat the boss to clear every level of the Arena, which will send you to the next level with 2 minutes added to the clock, so speed is key here. Each boss that you defeat gives you a new cache of AP and each new level contains a bunch of opponents to kill. If you manage to win against the champion of the Arena before the time runs out, you get a bounty of Seals of Bravery to claim! Just remember that your HP, SP, Stamina, and Armor Damage won't reset between each level.
Characters can compete up to three times every Wednesday and Saturday.
A plethora of other features was also added in the update including new abilities for Lynn and Arisha, Material Synthesis, Mercenary-specific chat channels, bugfixes and more, so click here if you want to read all about that in detail!